Japan – inflation update
Different measures of inflation announced in the last few days show short-term inflation pressure remaining strong. Leading indicators suggest a peak in the next 6M, but that could be wrong if JPY commodity prices take another leg up, or services price inflation in Japan starts to appear.
Services PPI released on Thursday suggests that some of the upwards pressure on inflation in Japan might be receding. SPPI was unchanged in July, at a bit over 2% YoY. The lessening of upwards momentum was because of a fall-off in international transport cost inflation; "underlying" SPPI ticked up to 1.5% YoY from 1.4% in June. But there should be more downside for international transport costs from here, given the fall in the JPY oil price, and that will dampen any further rise in the overall SPPI.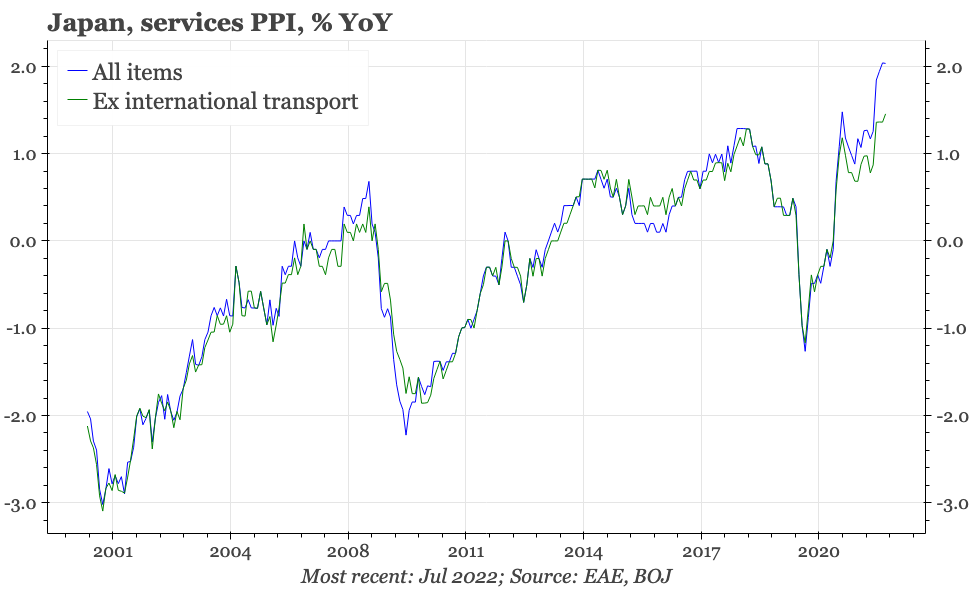 However, any peak in CPI inflation is still some months away. Early in the week, the BOJ published its calculations of underlying inflation, a data set the central bank has been calculating since 2001. The update showed trimmed mean CPI rising to another new high of 1.8% YoY in July. The data also pointed to a further broadening of inflation pressure, with prices of 72% of items in the CPI basket now rising.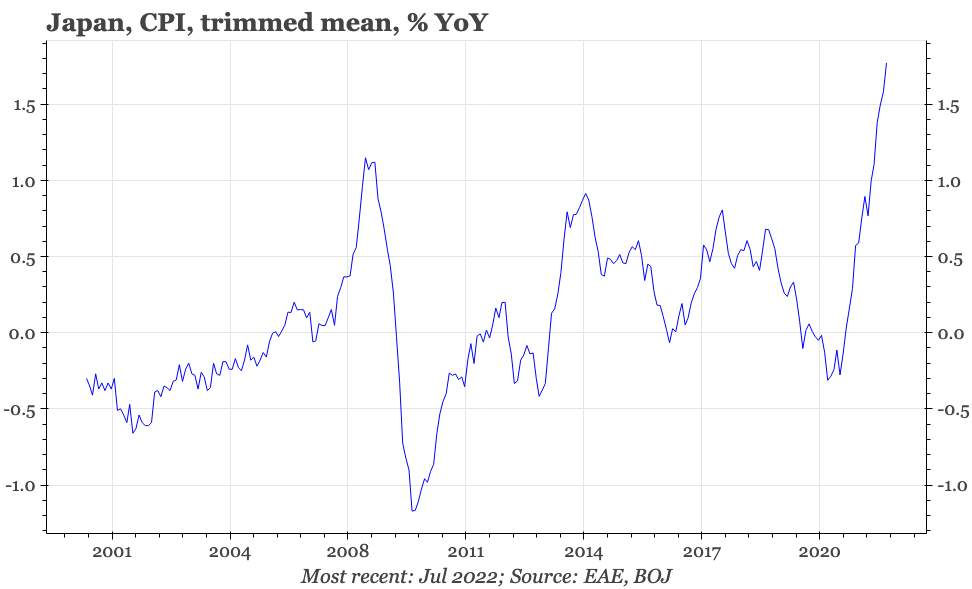 Trimmed mean CPI is likely to have risen further in August. Headline CPI for Tokyo CPI, which is released a few weeks before the national measure, jumped from 2.5% YoY in July to 2.9% in August, another new high since the early 1990s. A lot of that was because of higher food and commodity price inflation, but underlying CPI also rose from 1.2% YoY to 1.4%.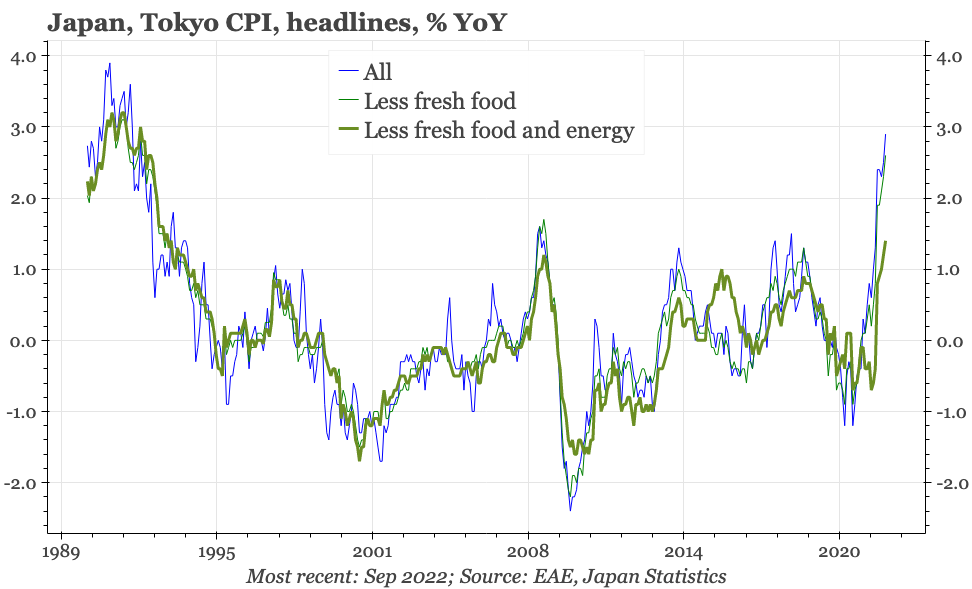 The leading indicators that suggest a peaking in CPI sometime in the next 6M are all based on commodity prices. Those leads could turn back up if there is another significant bout of commodity price inflation and JPY depreciation. Otherwise, for inflation to continue to rise, services prices in Japan will have to start to rise. Unlike other economies, that hasn't happened in any obvious way yet, which is why the BOJ has continued to argue that inflation isn't becoming broad-based.