This is what happened on East Asia Econ this week.
Thematic
The China Diviner: style over substance
Policy statements have generated optimism of a shift in Beijing's economic strategy. But the language being used isn't so unusual, while the challenges the economy faces are. We still think changes in substance, as well as style, are needed, in particular material support for the household sector.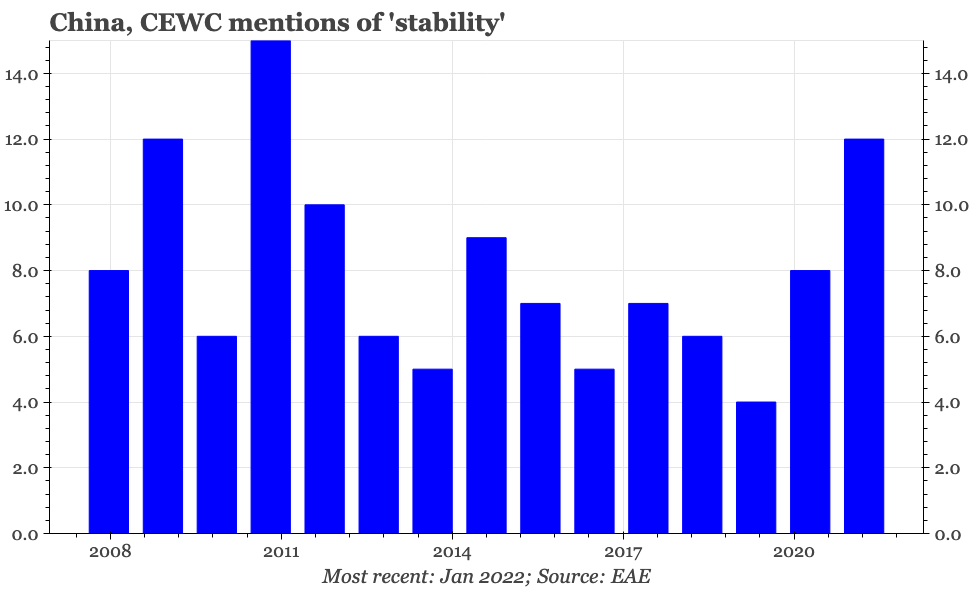 Cycle
The PMIs fell again in December, signalling that GDP probably contracted YoY in Q4. That is backward looking, and there will be recovery as China exits covid. But the weakness in consumer income confidence shown in the PBC's Q4 survey shows full recovery out of the covid trough isn't yet likely.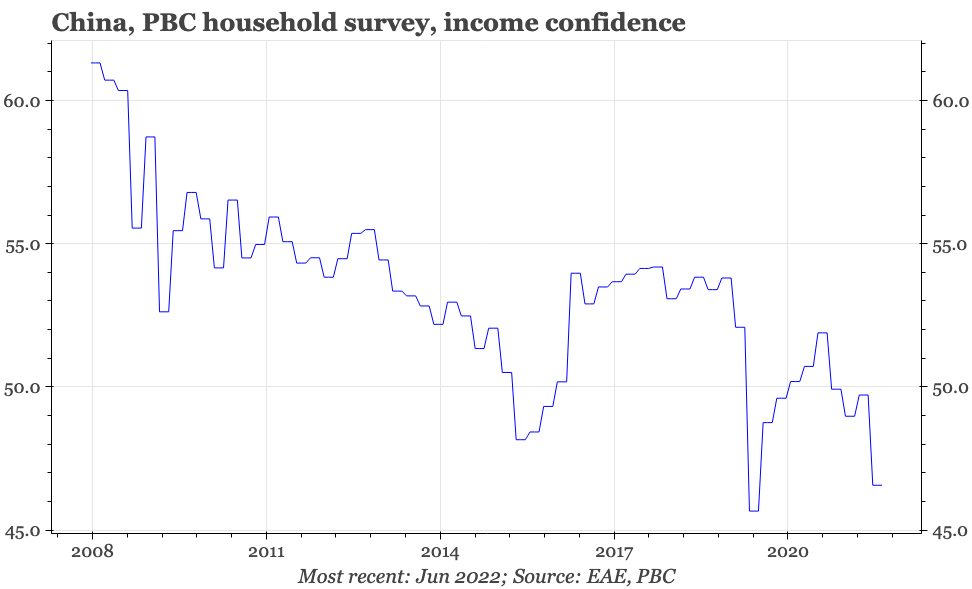 Japan's labour market is continuing to warm up, but to create sustainable wage and price it needs to run hot. Such a transition is possible, but it likely needs a stepping up of employment in the hospitality industry.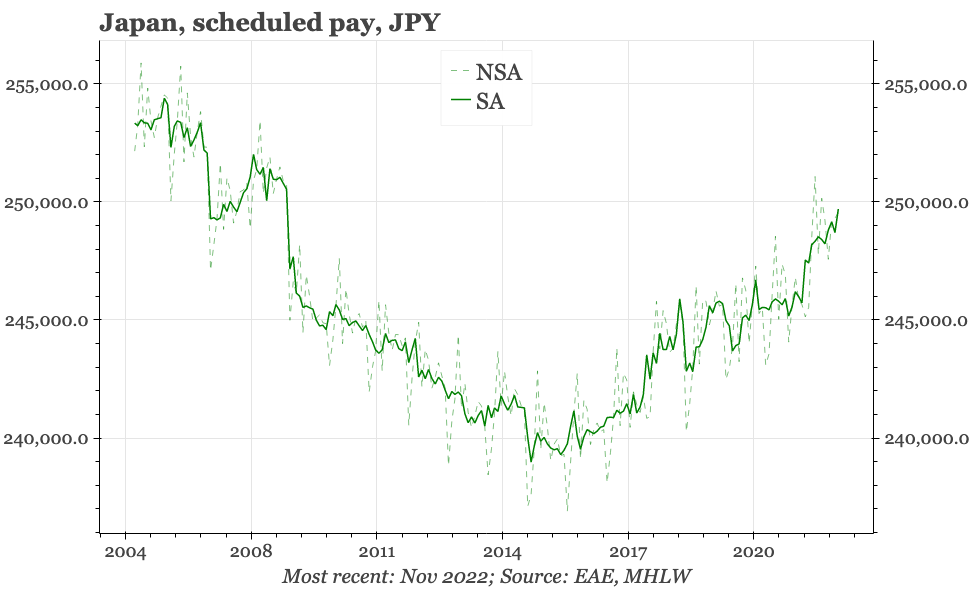 Activity has been weakening for a while, and there are now signs that inflation – for services as well as goods – is starting to turn down too. Rate cuts should be a possibility through Q2. A pre-condition is a more obvious weakening of the labour market.
The December PMI shows Taiwan's manufacturing sector remains in recession, with signs of a floor tentative at best. So, right now, it looks like growth and inflation will slow further in Q1. The upside risk is what happens to regional demand as the current covid wave recedes in China through Q1.
The policy highlight is the BOK meeting. We are working on a preview of that, which should be done in the next couple of days. China will start to release official indicators for December. PPI inflation should have continued to bottom, but core CPI will likely have remained very soft. The monetary data are a bit more uncertain. The government would have tried to push more credit growth, but banks will be wanting to wait for January. M1 might be a bit better, given data this week showed a (slight) tick up in household liquidity preference in November. In Japan, Tokyo CPI for December will be important, in particular whether the rise in services inflation is continuing.