This is what happened on East Asia Econ this week.
Thematic
The China Diviner: The importance of interest rates
Perhaps the most popular global macro chart for China plots global metals prices against China's credit impulse. But we'd argue that even in China, it is useful to look at the price of money not just the quantity, with interest rates leading credit. The relationship has weakened since 2020, but that in itself is useful, shedding light on exactly what is weighing on the cycle.
Cycle
Cycle update: inflation up again. CPI inflation rose again in January. That's probably the peak, with utility subsidies kicking in from February and import prices easing. Still, it is no longer reasonable to argue that inflation isn't broad-based, even if it hasn't yet become fully domestically generated.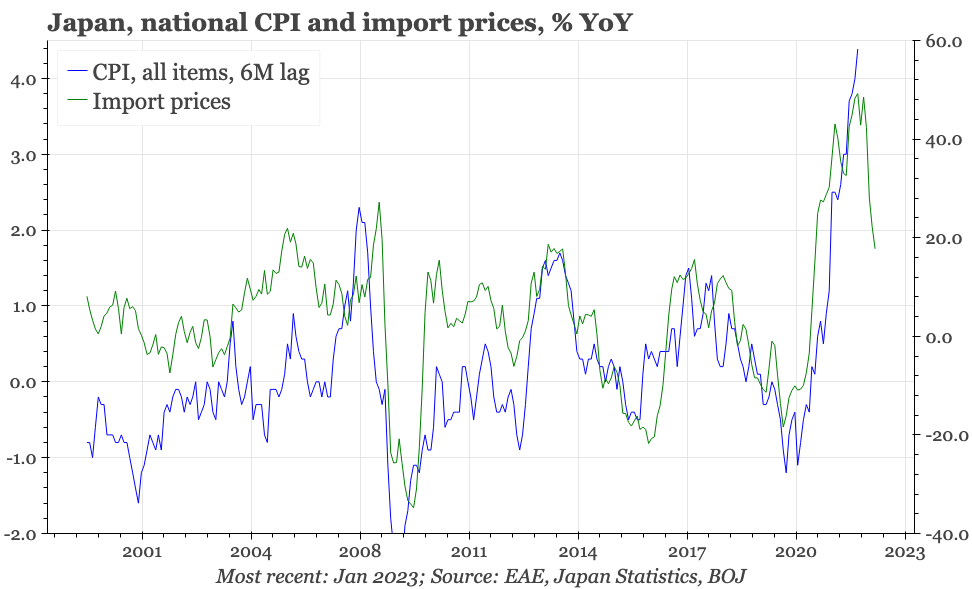 Cycle update: inflation expectations up. Q4 household debt, exports for the first 20-days of February, and consumer confidence for the full month were all weak. The consumer confidence survey did though show a rise in inflation expectations.
Taking Stock: A look into the disconnect that has emerged between activity, which is slowing fast, and inflation, which remains high.
Cycle update: back to hawkish. As expected, the BOK didn't hike rates on Thursday, but the bank sounded hawkish. The economy is weak enough to end tightening. But inflation remains high, and the market will likely struggle to get conviction on the direction of CPI much before the end of Q2.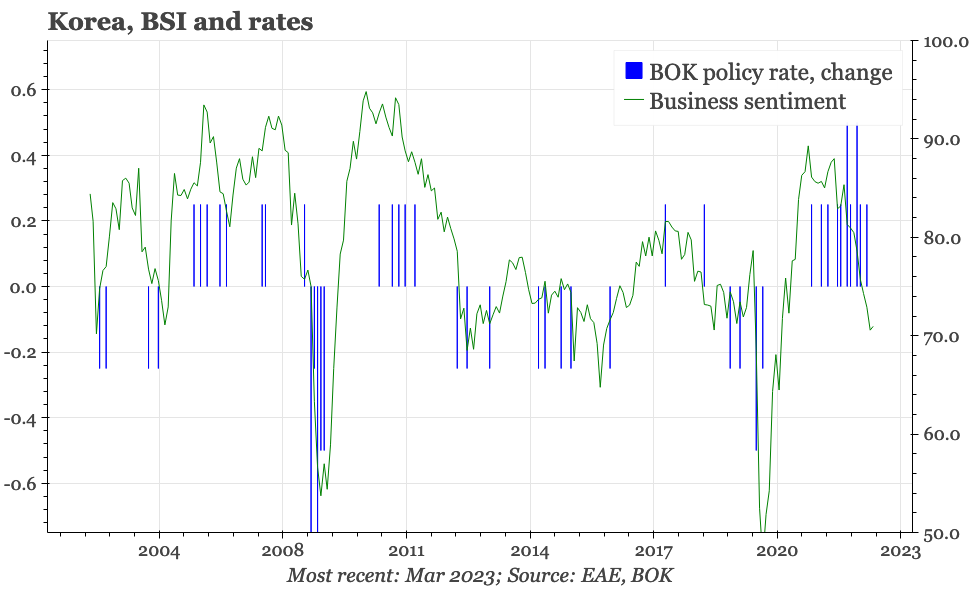 Taking Stock: The case for a shift away from tightening is clearest in Taiwan, where the cycle is weak and inflation modest. Our model already points to a big fall in the likelihood of further tightening. It isn't yet suggesting, though, that loosening is on the table.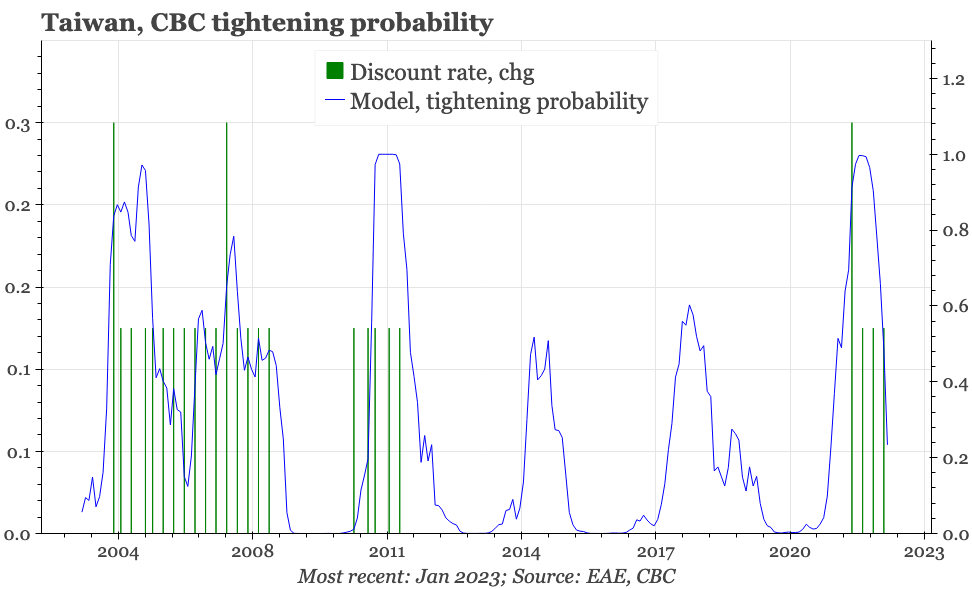 Probably, much attention will remain on Japan in the coming days. The rebound in US yields is clearly putting renewed pressure on YCC. There would be fundamental reasons for that to continue if next week's labour market and consumer confidence data show the post-covid normalisation of Asian travel and the hospitality industry is leading to a step-change in labour market tightening. There's also the February Tokyo CPI, though that should decline on the back of the government's utility subsidies. China will release the February PMI, which will be the first proper statistic to gauge the speed of post-LNY holiday opening. There's also the PMI for Taiwan, and February trade data for Korea.